Covid-19
If you are working on a Corona remote diagnostics device, Pronat Medical may be able to help.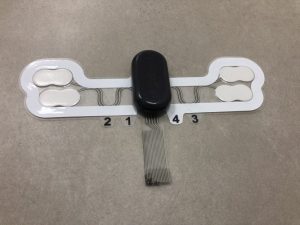 Pronat Medical is an experienced global producer of skin fixations and wearable patches all made to our customers' specification.
If you are working towards a Corona Virus detection product or a remote monitoring device you might want to make contact with us.
The photo shows a wireless ECG monitor that could possibly be adapted for your detection purpose.
In the first instance email us at: jonathanw@pronat.co.il