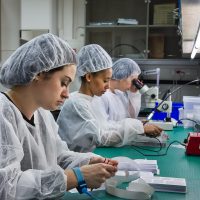 Class 7 & 8 Clean Room Processing
Pronat provides a range of clean room services including cutting of both manual and automated assembly solutions to ISO class 7 (10,000) and ISO Class 8 (100,000) conditions. The clean rooms are particularly suited to medical device, optics and electronics applications where dust or particulate may adversely affect the product.
More Information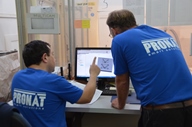 Prototype Express
Pronat's rapid turnaround and flexible production line ensures that we can have prototypes ready within 72 hours. We help you choose the optimal flexible materials or adhesive tape for your application and we design cost-efficient parts, convert your material to exacting tolerances and engineer cost saving processes for assembling the product.
More Information
Back to top ▲