PRONAT Aerospace
- Aerospace Adhesive Tapes
We have selected a range of tapes that cover the majority of types required by aerospace manufaturers. These outstanding products are flame retardent, tough, ideal for extreme temperatures, capable of bonding to a veriety of surfaces . These tapes are designed to leave no residue, easy removal and permit fast aircraft turnaround.
1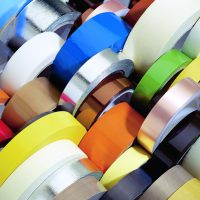 Aerospace Tapes
Pronat Aerospace offers a wide selection of adhesive tapes with the 3M or the Saint-Gobain brand.
The full selection can be seen on the chart below.  Tapes can be ordered slit to your required width  or die cut as instructed.
More Information
Back to top ▲