PRONAT Aerospace
- Radome Protective Barrier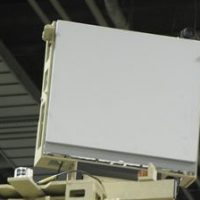 PRX-TPT-350RF is a laminate consisting of 38µm white TEDLAR® PVF film on both sides of a stabilized film core layer. It has been developed specifically for use in RF applications.
PRX-TPT-350 provides exceptional protection with excellent RF performance to ensure continuous and reliable communication. The laminate exhibits a very low
dielectric constant and loss tangent, it has excellent hydrophobic qualities. It exhibits transparency over a wide transmit-and-receive band width.
More Information
Back to top ▲