PRONAT Medical
- Additional Medical Capabilities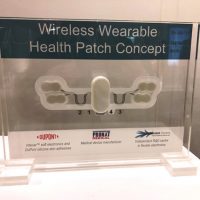 The prospect of participating in joint development projects is most welcome.   On display at the recent Compamed exhibition, in Dusseldorf,  was an example of a wireless wearable ECG monitor patch that had been jointly developed with DuPont and the Holst Centre of the Netherlands. Pronat supported the design, and developed a manufacturing process that included embedding the stretchable flexible circuit which is an indispensable part of the final device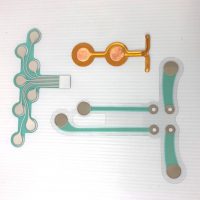 Pronat offers the service of incorporating device circuitry as a constituent part of a medical device. It is often a requirement of a customer to have a specific circuit embedded into a wearable patch. Once the parameters are established Pronat is capable of incorporating the flexible circuit into the required patch. Stretchable and printed circuits are now becoming a regular requirement.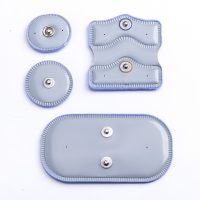 Sensors & Electrodes
Pronat supports client projects to develop and manufacture custom-made sensors and electrodes including EEG, ECG, ECT or defibrillator applications. Pronat stocks a range of medical grade substrate and adhesive materials in various grades and thicknesses as well as studs and terminals. Pronat also supports customers in the design and functionality of such devices.
More Information
Back to top ▲