PRONAT Medical
- Medical Device Products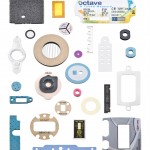 Pronat uses a wide range of  medical grade materials, tapes and adhesives to produce unique disposable component parts to customers specifications. Pronat Medical's specialist team offers a comprehensive service that includes:
Early support in developing concept
advice in choice of materials
rapid preparation of samples from our unique stock of materials
development and production of prototypes
support in obtaining custom materials and components
assistance in obtaining relevant biocompatibility documentation
design of mass manufacturing process
Pronat is also able to assist with  preparation of quality plans and development of custom production lines utilizing Pronat's comprehensive converting and robotic equipment.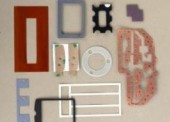 Electrical Parts & Solutions
The majority of Medical devices will have an electronic control unit as an integral part of the equipment. Pronat produces die-cut parts as required for: EMI shielding , thermal conductivity, electrical insulation and gasketing and sealing.  All these items can be found in the Pronat Electronics section of this website.
More Information
Back to top ▲