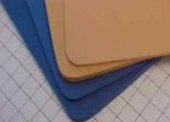 Medical Grade Foams
Pronat offers a range of medical grade foam and silicone rubber materials. We supply sealing materials for applications in medical devices and biocompatible materials for use in direct skin contact. Roger's PORON Medical® cellular urethanes – These find a wide use in orthopedic and prosthetic devices, including padding and biomechanical supports. 
Required Qualities: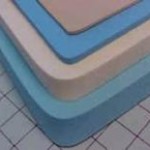 Biocompatible, non-irritating, non-toxic, direct skin contact. 
Varying levels of conformability on skin.
Different levels of water resistance, water absorption. 
Breathable vs. non-breathable.